Hardin County – Area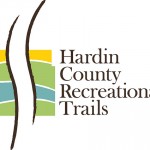 Hardin County Trails
Experience Iowa Falls through a trail system that meanders through forested areas along the beautiful Iowa River while safely connecting our parks, schools, unique retail businesses and wonderful restaurants.
http://www.hardincountytrails.com/Default.aspx?action=home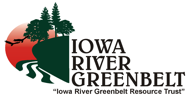 Iowa River Greenbelt
The Greenbelt offers a multitude of recreational opportunities including canoeing, hiking, biking, boating, tubing, camping, fishing, birdwatching, swimming, hunting and golfing.
Most of the Greenbelt is accessible by taking the Iowa River Greenbelt Scenic Drive, which extends from Alden to Eldora. The area is also accessible by foot, bike or boat.
http://www.inhf.org/iowa-river-greenbelt-visit.cfm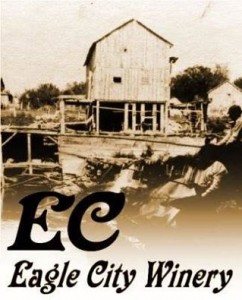 Eagle City Winery
The Eagle City Winery is located in the heart of the Iowa River Greenbelt and produces a selection of sixteen fine wines. Open for wine tasting and tours from 10am-5pm daily, 1pm-5pm Sunday, closed Mondays. Please call: (641) 648-3669
The Eagle City Winery is located in the heart of the Iowa River Greenbelt and is now producing a selection of sixteen very fine wines.
http://eaglecitywinery.com/pages/
Iowa Falls – Area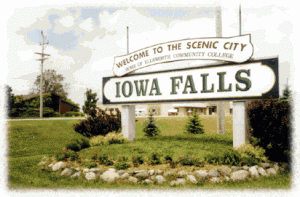 City of Iowa Falls
Whether you are interested in exploring our resources for recreation, business ventures, sight seeing or just a shopping holiday, we are all here to assist you. Explore our website and feel free to contact anyone, anytime, at your convenience. Iowa is a friendly place and Iowa Falls is even friendlier.
www.cityofiowafalls.com

IAFalls.com
Here you will find the highlights for Hardin County, including countywide attractions, historical sites, community events, and links to local businesses and media.
www.iafalls.com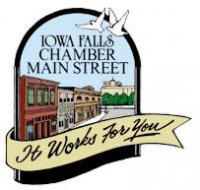 Chamber Main Street
Iowa Falls is nestled on the borders of the beautiful Iowa River in north central Iowa. The river, the cliffs, and the parks along the river have given Iowa Falls the well-deserved nickname, "The Scenic City."
Iowa Falls offers the best of both city and rural living — a small town lifestyle with a wide variety of local shopping and recreation opportunities, with the advantage of larger city cultural, shopping and entertainment centers only an hour's drive away.
Located on some of the most beautiful stretches of the Iowa River Iowa Falls is truly a place you can fall in love with! Take a stroll in one of our city parks, or paddle the river, ride the Empress, or spend some time in our local shops and restaurants. Visit our International Art Collection and historical sites or take the walking tour of our historical downtown district.
Take a minute and picture in your mind a Scenic City. If that picture includes a pristine, meandering river and a lovely bridge, a quaint town , unique shops with famous eating establishments…and locals who are never too rushed to visit…FALLING IN LOVE WITH IOWA FALLS MAY BE EASIER than you think!
http://www.iowafallsdevelopment.com/iowafallschamber/
Chamber Business Directory
http://www.iowafallsdevelopment.com/iowafallschamber/chamberbizdir_Results.asp
Local Restaurants in Iowa Falls
http://www.iowafallsdevelopment.com/iowafallschamber/chamberbizdir_Results.asp?S_chamberBizName=&S_chamberCategory=Restaurants

Chamber Main Street Iowa Falls – Upcoming Events 2016
http://www.iowafallsdevelopment.com/iowafallschamber/chamberevents.asp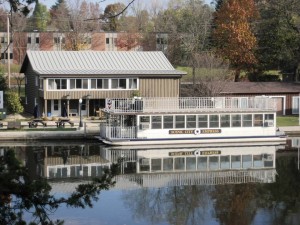 Empress Boat Club
The Boat Club, situated on the Iowa River, is a historic log cabin available for rent year-round. It is also home to the Scenic City Empress, a 50 passenger double-decker pontoon boat. The Empress cruises the Iowa River from May to October and is available for private events.
Empress Boat Club Facebook Page
https://www.facebook.com/pages/Empress-Boat-Club/271702406174992
Bed and Breakfast of Cabin Cove
Enjoy a quiet get-a-way on one of Iowa's most scenic rivers. Start the day with coffee and/or breakfast listening to the sounds of the river. Then, enjoy a 90 minute Iowa River Cruise and see limestone bluffs, beautiful park scenery and the Iowa Falls Swinging Bridge. Your captain will provide a historical narrative of the river.
Come and stay on the river's edge while you enjoy the wonderful scenery on the Iowa River.
http://bbcabincove.com/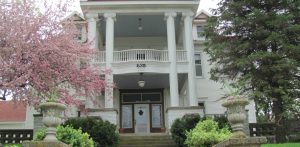 The River's Bend Bed and Breakfast
Welcome to The River's Bend Bed and Breakfast, our Greek revival home built at the turn of the 20th century. We invite you to step through the columned foyer of this Victorian era home and feel the classic elegance, warmth, and comfort of a gentler time. Please contact us at 928-951-1910 or Riversbendbnb@hotmail.com
http://riversbendbnb.weebly.com/front-page.html
COMMUNITIES IN THE GREENBELT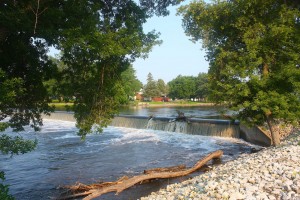 Alden
Alden, IA is one of the up and coming canoe launch and kayak areas in Hardin County. A new portage area has been completed below the dam so you can continue downriver for another 1 miles if you want. Be sure to bring along the camera if you are canoeing, as there are plenty of deer, wild life, and wild flowers along the way.
http://www.mycountyparks.com/County/Hardin/Park/Alden-River-Access.aspx

City of Alden Iowa
The City of Alden is located along the bank of the beautiful Iowa River and is home to numerous scenic sights, which makes Alden a desirable place to visit.
www.cityofaldeniowa.com
Steamboat Rock


Nestled in the Iowa River valley in beautiful Hardin County, Iowa.  Steamboat Rock is a small town with big town ambition.  We are made up of people who know how to get things done and still have time for our neighbors and folks that are just passing through.  After all we are not known as the "Valley of Friendliness" for no good reason.
Steamboat Rock is  located 3 miles off Highway 20 in Central Iowa in the heart of the Iowa River Greenbelt, and just 5 miles north of Eldora.  Steamboat has easy access to the cities of Iowa Falls, Marshalltown, Cedar Falls, Waterloo, Mason City, and Ames. Please visit us soon!
http://www.steamboatrockiowa.com/www.steamboatrockiowa.com/Welcome.html
Eldora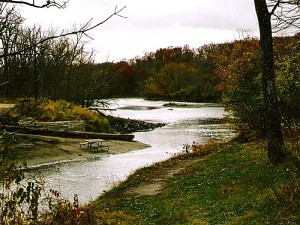 Located in America's heartland, Eldora has been regarded as the garden spot of Hardin County and Central Iowa, thanks to Pine Lake State Park, the Iowa River Greenbelt and the numerous county parks that provide recreational opportunities.
Business, industry, agriculture, schools, churches and a strong heritage of family values make the area an ideal location for a young family to realize the Great American Dream.
www.eldoraiowa.com/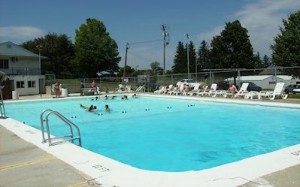 Union
The City of Union is a small rural village of approximately 400 residents located in the southeast corner of Hardin County on the bluffs of the beautiful Iowa River. Union is in the southern part of the Iowa River Greenbelt. This is one of the richest agricultural areas in the world.
You will find the following organizations active in Union: Kiwanis, Union Betterment Assn., Fire Dept., Ambulance Service, 4-H Club, Library Book Club, Quilting Club, Cub Scouts, American Legion and Auxiliary.
www.unioniowa.com
Hardin County Conservation Board
It is the mission of the Hardin County Conservation Board to provide safe and healthful recreational opportunities, to protect and enhance county natural resources and to offer opportunities for our residents to participate in conservation education.
http://www.hardincountyconservation.com/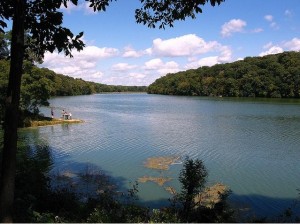 Pine Lake State Park
Pine Lake State Park provides a pleasing mix of woodland, river and lake in the midst of rolling farmland. The 585-acre park encompasses two lakes: 50-acre Lower Pine Lake and 69-acre Upper Pine Lake. Of special appeal to nature enthusiasts are the ancient white pine, the white-barked birch trees and the rare ferns found along the Iowa River. The pine-scented air of the campgrounds and picnic areas is a pleasing rarity in Iowa.
www.stateparks.com/pine_lake.html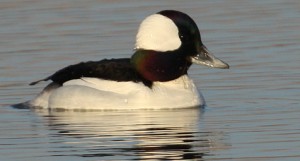 Iowa Birds and Birding
The Iowa River Greenbelt is an important wintering area for bald eagles with a number of winter roost sites identified. The only sharp-shinned hawk nest documented in Iowa for many decades also occurred here. Priority species found during nesting season include wood thrush, black-billed cuckoo, bobolink, and possibly cerulean warbler and pileated woodpecker.
http://iowaaudubon.org/IBA/SiteDetail.aspx?l=0&;siteID=250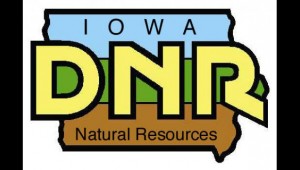 Iowa State Parks, Recreation & Preserves
Recreation opportunities abound in Iowa State Parks and Recreation Areas. From hiking and camping to bird-watching and bicycling, each park offers outdoor enthusiasts a multitude of diverse and exciting adventures. Rich in history and natural resources, Iowa is a treasure chest of recreational excellence.
www.iowadnr.gov/parks/state_park_list/index.html
HARDIN COUNTY TOURISM INFORMATION
Hardin County is a non-metropolitan county located in north central Iowa. The county is named after Colonel John J. Hardin, an Illinois colonel in the Black Hawk War, who was killed in the Mexican War. The land is dominated by a flat Des Moines Lobe landscape with the beautifully lush wooded areas along the scenic Iowa River. The county encompasses approximately 360,000 acres or 570 square miles. In 2010, Hardin County's population was 17,537, of which 4,563 people lived outside the corporate limits. The courthouse is located in Eldora, the county seat.
www.co.hardin.ia.us/
OTHER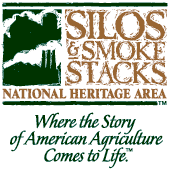 Silos & Smokestacks Natural Heritage Points of Interest
Silos & Smokestacks National Heritage Area preserves and tells the story of American agriculture and its global significance through partnerships and activities that celebrate the land, people, and communities of the area.
http://www.silosandsmokestacks.org
The Iowa River Greenbelt Scenic Drive
This 32-mile route runs along the Iowa River from Alden to Eldora, entirely within Hardin County. It follows:
Starting at County Road D20: Main Street and River Drive in Alden, G Avenue (gravel), 125th Street (gravel), County Road D15, and River Road, Union Street, Cedar Street, and Rocksylvania Avenue in Iowa Falls
County Road D15, MM Avenue, OO Avenue, 155th Street, Q Avenue, 160th Street, SS Avenue, 170th Street (all gravel except for part of MM Avenue), and County Road S56 from Iowa Falls to Steamboat Rock
County Road S56 and IA 175 from Steamboat Rock to Eldora, ending at County Road S62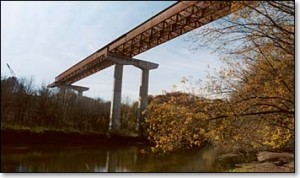 US 20 Iowa River Bridge through the Iowa River Greenbelt
Constructed near the town of Steamboat Rock in Hardin County , Iowa , the bridge is the first launched steel I-girder highway bridge in the United States and one of the longest I-girder spans ever launched in the world.
The unique construction method was used to preserve the Iowa River Greenbelt, one of the few remaining old-growth woodlands in north central Iowa . The bridge design and the construction process were developed following years of intensive study into the area's biology and cultural resources, and with the goal of preserving this environmental treasure.
http://www.iowadot.gov/iowariverbridge/
Iowa River Greenbelt Resource Trust
The Iowa River Greenbelt Resource Trust, a public/private funded organization, was created in 1987 by a group of environmentally concerned citizens in Hardin County. The four original communities, Alden, Iowa Falls, Steamboat Rock and Eldora each had membership representation on the board with A.E. Sheperd and George Vest, the respective mayors of Eldora and Iowa Falls, serving as co-chairs.
http://iowarivergreenbelt.org/www.iowarivergreenbelt.org/Welcome.html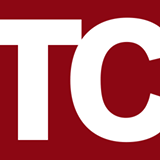 Iowa Falls Times Citizen
Local newspaper for the Hardin County area based out of Iowa Falls, Iowa covering Hardin County and surrounding communities. You can pick up a paper at retail location within Iowa Falls
www.timescitizen.com
The Times Citizen on Facebook
https://www.facebook.com/pages/Iowa-Falls-Times-Citizen/19853582922
All images are property of their respective owners. No Copy Right Infringement intended. Iowa Rugby Football Club would like to make it's visitors welcome to the Iowa River Greenbelt Communities and would like to welcome our guests to what we have to offer.